MastersofPublicAdministration.org was created in 2016, aspiring to be the ultimate resource for the Master of Public Administration degree program.
As one of the top MPA program sites out there, we try to keep the website as up-to-date as possible. Our data was most recently updated in the fall of 2020. However, if you find a program or school that needs updated, or you have feedback on our content, please contact us.
About Us
MastersofPublicAdministration.org is owned and operated by Enroll Education LLC, who has been building websites within higher education for nearly two decades.
In 2016, we created MastersofPublicAdministration.org to become one of the top resources focused entirely on the Master of Public Administration program. We have researched thousands of data points to understand which jobs and careers will be in demand over the next decade or more, and then builds websites to match people looking for a degree in that career field. Hence, us building a website focused entirely on graduate public administration education.
Our information is reviewed by top-tier professionals in the public administration and government sectors, and our content has been cited by numerous industry organizations and academic institutions.
Why Did We Create This Site?
MastersofPublicAdministration.org was created to help people looking to further their career with a graduate level public administration degree, or MPA. We have researched hundreds of schools of Public Policy or Public Administration to compile the data all into one place.
Our goal is to provide all of the information on Public Administration education in just one place, then provide you with the information you need to make a decision on your education. We write about:
Regional, state-by-state data of the Public Administration industry, including different universities in that state that offer a MPA or MPP program. We then provide you with a way to get in contact with those universities.
Detailed information and research on specific career paths and occupations one can have with a Master of Public Administration degree
Specific MPA Programs and all of the accredited universities in the United States that offer the degree, based on NASPAA accredited programs
Contributors and Editors
There are a number of people that work on the website, including writers, researchers, and software / web developers and designers. Together we work to grow the MPA website and its functionality, trying to keep the site simple and usable.

Lindsay Morgia, Contributor and Writer
Lindsay Morgia, M.S., M.P.P., is a researcher and public policy analyst with over ten years of experience in nonprofit, academic, and government settings. Lindsay has expertise in policies and research related to children, youth, and families. Founder of
Morgia Research Services
, she currently provides research support for nonprofit organizations that want to do research to further their missions, but do not have the resources or capacity to manage such projects on their own. Lindsay specializes in qualitative methods as well as survey design and analysis. She received her Master's in Urban and Regional Policy from Northeastern University (2013), and her Master's in Public Policy from the University of Massachusetts, Boston (2018).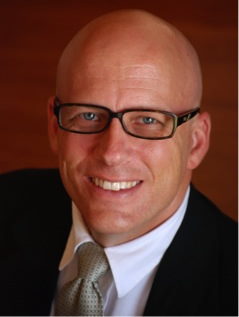 Dr. Brian Dille, Editor and Writer
Dr. Brian Dille is the faculty advisor for the
Student Public Policy Forum (SPPF) program
at the Maricopa Community Colleges. Promoting student engagement in public service has been the focus of his professional life for the 20 years he has been teaching. He earned a Ph.D. at Arizona State University in Political Science. Dr. Dille is the author of Arizona Voices: The History and Government of the Grand Canyon State, which focuses on state and local policy processes, and Engaging the United Nations: A Brief Introduction to the UN, which focuses on international policy processes. Dr. Dille grew up in southeastern Idaho, where he tired of the constant snow and wind. He now lives and teaches in Arizona, enjoying the sun and scenery while hiking with his family.
Sponsored Advertisements
Throughout the website, you will notice sponsored advertisements for universities/ MPA or related programs. We primarily place featured listings for different universities that could be of interest to its users. Every university on any of our sites is fully vetted, and is accredited, but you are responsible for asking the appropriate questions about any program you apply to. We make our best attempt to label these programs as Ads or sponsored programs throughout the website.